O_Blue collar skilled worker
Published: 18.05.2023
published till: 10.06.2023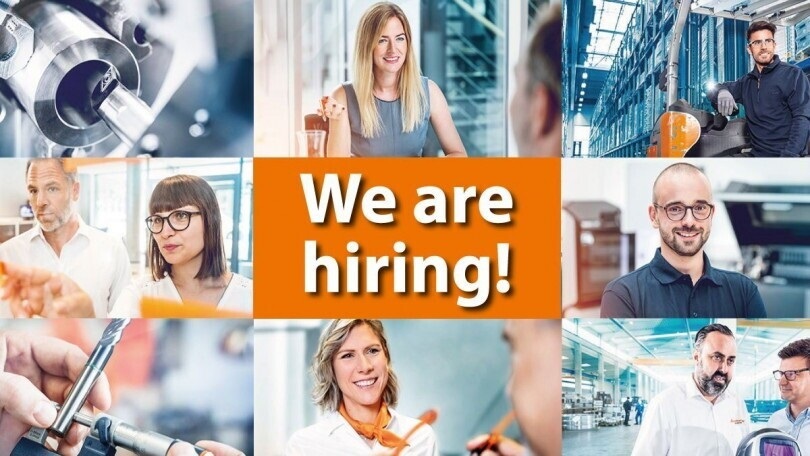 Hoffmann Group UK
Hoffmann Group is one of Europe's leading tooling and industrial equipment providers. We support customers across all manufacturing sectors, with a commitment to the highest quality service, products and technical support.
Hoffmann has more than 2700 highly motivated employees in more than 50 countries delivering the performance that makes the Hoffmann Group what it is today and one of the most attractive yet demanding employers in our sector.
As a company with an international presence we will continue to place great value on short decision-making processes, on giving as much scope for flexibility as possible and on rapid implementation.
Our employees matter to us. We create for them a working and living environment in which performance and commitment are rewarded. With a reliable values system which is characterized by mutual trust and places particular emphasis on interpersonal skills. We promote initiative and creativity, encouraging our employees to take personal responsibility and to adopt a results-oriented approach. From early on you will be given freedom to act and authority to make decisions.

As part of our defined growth targets, we are looking for a Site Services Co-ordinator to work in the Milton Keynes area.
Your responsibility
Based from home, in or around the Milton Keynes area, this role has regular travel to customer locations in Oxford and Bedford and occasionally to Hoffmann Head Office in Birmingham. A company vehicle will be provided. The main responsibilities are:
To provide outstanding levels of service to customers by delivery and fulfilment of our on-site services including: Stock Management, Industrial Vending Replenishment, Query Resolution, Calibration Management, Tool kits
Regularly visit nominated customers in line with agreed KPI's and customer expectations.
Resolve issues and maintain positive relationships that promote Hoffmann as our customers supply partner
Effective management of inventory on company and customer premises
Support Hoffmann Warehouse operations as required
Key Tasks include: -
Regular visits to customer locations
Receiving and despatching of goods from Hoffmann warehouse
Travel throughout nominated geography
Maintaining positive customer relationships
Identifying and liaising directly with sales teams on any potential opportunities
Fulfilment of required services (including):
Inventory Management
Managing of Industrial Vending equipment
Management of calibration and repair of metrology equipment process
Managing and providing system generated reports to both customers and Hoffmann
Managing overall service levels and achieving KPI's
Liaising and communicating with Customer Service functions to resolve issues
Your competences
We are keen to speak to people with the following attributes:
Have a valid driving license
Are able to travel, with some overnight requirements
Are good communicators
Have the ability to build positive and sustainable relationships with customers
Can deliver high levels of customer service
Have good attention to detail
Are comfortable with technology and competent with Microsoft Office products
Demonstrate a customer first attitude
Have customer focus, a positive attitude, energy and a will to succeed
Technical expertise or in-depth knowledge of our products is not essential, but could be an advantage
A background of working in this sector is not essential, but could be an advantage
Your advantages
Attractive salary package with a performance component and a wide range of social benefits, e.g. capital-forming benefits, company pension scheme
Reimbursement of travel expenses
Use of Company Vehicle
25 vacation days
Company Pension
Intensive induction with cross-departmental training and mentoring program as well as a permanent training program in our in-house academy
Staff discount
Life insurance
Private Medical
Wellness Programmes
Workwear Allowance
Your path to us
Do you find yourself here? If you have any questions, please do not hesitate to contact us at
jointheteamUK@hoffmann-group.com
. Apply online now (within just three minutes) using our application form, including salary requirements and possible start date. We will contact you promptly to confirm receipt of your application.
Hoffmann UK ,Grace Roberts, Sianna Moore – Corporate Human Resources GEE Business Centre, Holborn Hill B7 5JR United Kingdom, 
Grace Roberts
HR Advisor
+44 121 7164286
Sianna Moore
Human Resource Manager
+44 121 7164265