Inside Sales Business Development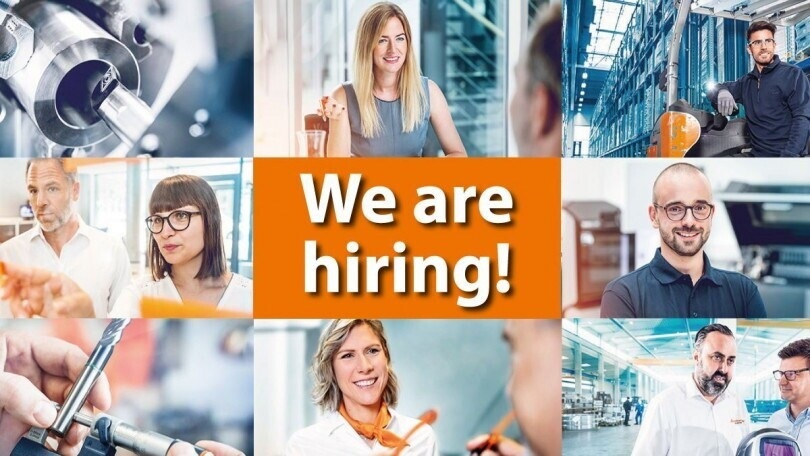 More than 4,000 highly motivated employees in over 50 countries make Hoffmann Group what it is today: Europe's leading partner for quality tools, company facilities and personal protective equipment. Our healthy growth is reflected, among other things, in the worldwide annual turnover of more than 1.3 billion euros in 2020.

We offer long-term permanent positions, a competitive salary & reward package, a great working environment and the opportunity to add your energy, passion and skills to our growing team.

As part of our defined growth targets, we are looking for a Internal Sales Representative at Birmingham.
 
Your responsibility
 Assist customers with any logistical, general service and E-shop enquires
Placing orders and quotes on SAP
Prioritizing workload and multitasking
Prepare quotes for catalogue and non-catalogue materials including pricing and product availability checks
Assist customers with product selection from Hoffmann catalogue
Proactively manage order fulfilment using existing reports and provide timely updates to customers about delivery times/delays
Address customer complaints following internal escalation process, drive their resolution & provide timely updates to customers
Use electronic customer and supplier portals to process orders, enquiries & invoices
Set-up price file and special pricing agreements in SAP 
Make proactive sales calls to new/existing customers, qualify new leads & identify new sales opportunities, etc.
Follow up quotes to increase quote conversion rate & sales targets achievement
Contact customers to secure payments for outstanding invoices
ASMs & RSMs support as required
Accompany ASMs on customer visits as required
Support with training & mentoring new employees
Warehouse management duties including but not limited to material data management in SAP, customer returns processing, annual stock check, etc.
Log & update information on CRM system
Your competences
Experience in a customer service, order processing sales role
Tool industry or technical products experience
Basic computer skills in Excel, Word and Outlook
Knowledge of CRM system
SAP system experience preferred
Ability to work in a fast paced, multi-task environment
Able to compose professional level emails using proper grammar and spelling
Demonstrated ability to build and maintain long-term customer relationships
Good team player
Positive and energetic attitude
Must be extremely attentive to detail
Fluent in English. Bi-lingual in German a plus.    
Your Benefits
- Attractive salary package
Annual performance related bonus
Enhanced Company pension
Private medical insurance
25 days holiday
Company tool allowance 
Your path to us
Apply online now (within just three minutes) using our application form, including salary requirements and possible start date. We will contact you promptly to confirm receipt of your application.
If you have any questions about the role, please email us at:
jointheteamuk@hoffmann-group.com